Winter "Uniform"
For me, my basic winter off-duty "uniform" involves jeans, boots, and some type of thin sweater. I'll almost always add in some type of accessory or statement piece around the neck, like a scarf or necklace, and/or a belt to cinch in my waist. You can see variations of that here and for work here. Here is an outfit I wore awhile back for a casual Friday and I really like it. It was layered without any bulk, the bow-tie blouse added some interest value, and I felt comfortable, yet dressed up enough.
Bow-Tie Blouse: Land's End (here) Sweater: Gap Jeans: Land's End (here) Boots: Macy's (here) Belt: Forever 21
I wore this blouse with these jeans earlier (check it out here), but I think this outfit is a lot more interesting. I'm learning that outfits need a little more planning in order to be special. I see this as both a curse and a blessing! While I am happier with my outfits, it takes me a lot longer to put together outfits and I'm not as satisfied with the pieces already in my closet. Do you ever feel like this? It has taught me to be more purposeful with my shopping, which is a nice lesson after I have come to terms with my frugal shopping style.
On another note, how was your President's Day weekend? I went home to the Burgh for a few days and had a wonderful time. I went to a B.E. Taylor concert with Aaron and his family (if you haven't heard him--I HIGHLY recommend him! He is so personable and talented! He sings with Jeff Jimerson, the guy who sings the national anthem for the Pittsburgh Penguins. ), hung out with my family, and went shopping. I ended up snagging up a pair of yoga pants at Old Navy for 38 CENTS! I think that's my best deal yet!
Yesterday was my first day back at school and the weather was absolutely terrible when we went in. We had a two hour delay, but we SHOULD have been cancelled; as a result, a few kids got into accidents or couldn't make it to school. I even called my colleague Jen to pick me up, because I don't drive in terrible conditions as a result of this. Luckily it got better toward the end of the school day.
OH! And one more thing. I had my first Zumba class yesterday, thus beginning my two workout classes a week! (I'm also taking Pilates with a Yoga Influence on Thursdays). It was AWESOME. I love dancing and this is the perfect combination of dancing and exercising. I'm totally in pain though :) What's your favorite workout?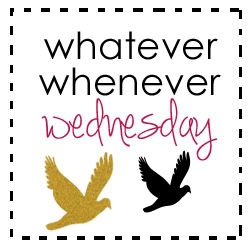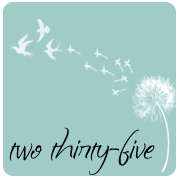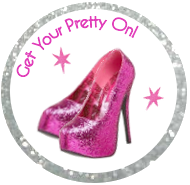 </>