Teacher Tuesdays! 7.10.12
It's Teacher Tuesday here at The Modern Austen!
Thank you to Franny, who shared her adorable interview outfit last week. Check it out!
Super cute teacher style!
Here's what I want to share with you today:
If you are an English teacher, this is especially for you!
(The concept could be altered for each discipline, though!) Have you ever assigned a Multi-Genre Project? I completed one as a 10th grader and recently assigned it to my honors class during student teaching and it was one of the most rewarding experiences I've had thus far!
While reading Ender's Shadow by Orson Scott Card, I decided to assign a project instead of a basic test or essay to assess my students' understanding of the novel. I remembered how much fun I had writing my multi-genre project for Macbeth in high school and did some research. What emerged was memorable and impressive for both me and my students.
Though I'm sure many people are responsible for this type of project, much credit goes to Tom Romano, the author of Blending Genre, Altering Style: Writing Multiple Genre Papers. Here's how he describes a multi-genre project:
"A multigenre paper arises from research, experience, and imagination. It is not an uninterrupted, expository monolog nor a seamless narrative nor a collection of poems. A multigenre paper is composed of many genres and subgenres, each piece self-contained, making a point of its own, yet connected by theme or topic and sometimes by language, images, and content. In addition to many genres, a multigenre paper may also contain many voices, not just the author's. The trick is to make such a paper hang together" (Romano, Blending Genre, Altering Style i-xi).
In short, this project is comprised of several different writing pieces that illustrate a particular novel or topic and can showcase different voices or perspectives. What's great about it is that there's usually a theme or thread that ties them all together.
What it Teaches Students:
To have a better understanding of the novel as a whole
How to see through different perspectives
How to write in various creative ways
To select what is most important in a novel
How to reflect on what they've read and how it can apply to others
Check out these links for more information:
Here's some of the ideas my students came up with:
A movie trailer featuring the entire class
Friendship bracelets illustrating the Army Colors in Ender's Shadow
A rap parody to the Fresh Prince of Bel Air
A self-composed dubstep/techno song
I was SO impressed and I had such a fantastic time grading them, even on my last few days of student teaching!
I hope you try out this project in your classroom. If you do, make sure you post what you thought about it!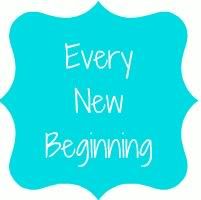 Now, time to party! Share your teaching outfits, crafts, tips, lessons, and strategies below!
Powered by Linky Tools
Click here to enter your link and view this Linky Tools list...